If you love to eat out then you will love the sun ripened vegetables, middle eastern cuisine with just a small touch of continental influence. Fish is gotten from the morning's catch and you can get fruit from the tree to your very own table. The hotels plan their menus for your enjoyment. You have to make a decision on whether you want to experience the Tunisian specialties or if you want to enjoy the familiar continental dishes.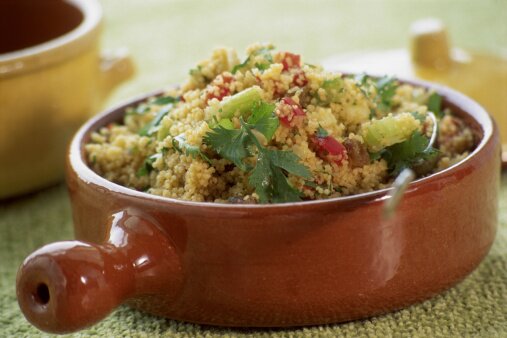 Exotic brik is a paper thin pastry which encloses a mixture of egg, parsley, seafood or meat. It is fried to golden perfection. You can either sizzle brochette of lamb or a choice of seafood or an amazing cous-cous which is a Tunisia national dish. The cous-cous grain steamed over a delicious smelling stew. It can be prepared with veal, fish or lamb. This is a specialty of Jerba. There is also an assortment of veggies. Many times there will be a taste of harissa added to the veggies.
Wines
The wines of Tunisia are amazing and will enhance your meal and allow you to discover Haut Mornag or Magon or you may want to try the light roses of Sidi Rais and Koudiat or the spicy Blanc de blanc. You may even want to try the Muscat de Keliba.
Deserts
If you're watching your weight you are going to have quite a difficult time. There are so many yummy looking pastries that have honey and nuts. No matter how strong you think you are, it is going to be difficult for you to not put another of these tasty treats into your mouth. Of course there are many great fruits and vegetables but what about some of those other tasty dishes which are taunting you?
If you're a coffee lover then you have to try a sweet thimbleful of the rich Turkish coffee or maybe you want to try some green tea.